[display_podcast]
There are, for the most part, two ways for non-insiders to improperly influence stock prices: either through manipulative trading or the spreading of misinformation.  Both are done with the intention of sparking unwarranted hype or panic in the broader market.
It was a combination of trade-based and information-based manipulation that led to the sudden collapse of both Bear Stearns and Lehman Brothers. In response, regulators finally made it much more difficult to engage in trade-based manipulation – on the short side, at least – and the result has been a dramatic reduction in the prevalence of the practice.
What has not been reduced is the prevalence of greed, which I've predicted would cause would-be manipulators to shift resources away from trade-based manipulation in favor of its information-based counterpart.
We all know what this means: more anonymous message board posters and bloggers making unsubstantiated claims about a company's prospects. Whether done on the long or short side, this is wrong. But what makes it particularly pernicious on the short side is the lasting, negative impact the practice has on the reputations of real people, as a target company's management is very frequently subjected to particularly libelous claims which inevitably accumulate and darken reputations as determined –more and more each day, unfortunately – by Google and other search engines unconcerned over the accuracy of the information they return in response to queries about real people and organizations.
That someone can spend years creating a good name for themselves and their company, only to have dedicated, anonymous miscreants tarnish both in a matter of months or even weeks at virtually zero cost is highly suggestive of a system that's broken.
And yet it's the one we're stuck with.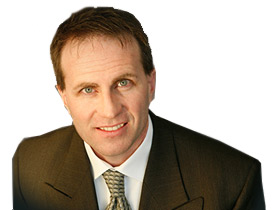 The good thing about markets is that if needs develop, eventually, enterprising individuals will step in to fill them. In this case, the need is online reputation management and repair, and the enterprising individual is Michael Roberts, founder of Rexxfield, a company dedicated to reorganizing online information in favor of accuracy, fairness and balance.
Roberts arrived at the Rexxfield concept in the most genuine of ways: as a frustrated target of a vicious internet libel campaign. Eventually, Roberts took the lessons learned through the process of solving his own problems and built a company around them.
We met recently, and I recorded the conversation. Here are some of the highlights. I've also included portions of a chat I had with Patty McPeak, one of Rexxfield's earliest clients. You may either download the mp3 or listen to it now, by clicking the "play" button below.
(By the way, it's worth pointing out that Michael's online attacker recently pled guilty to a serious felony and is due in court on another shortly.)
If you or your company has been the target of an internet smear campaign, contact Michael Roberts at Rexxfield.com to learn more how to regain control of your online reputation.
Soundtrack (all songs available at Music Alley).
Dave Lambert Band: Berwick Road
Jim Fidler: I Still Remember
Josh Woodward: I'll be right behind you Josephine
The Meshes: Irish Eye
Derek K. Miller: El Campo