Given that a couple million American jobs rely directly or indirectly upon the survival of Ford and GM, and given that they are running out of capital and are standing on the steps of Congress with tin cups in their hands, wouldn't it be nice if we had a functioning capital market that was determining the true market clearing price of their equity?
Once again, the following are just the failures in the CNS system, which is some unknown (but small, I believe) fraction of the total: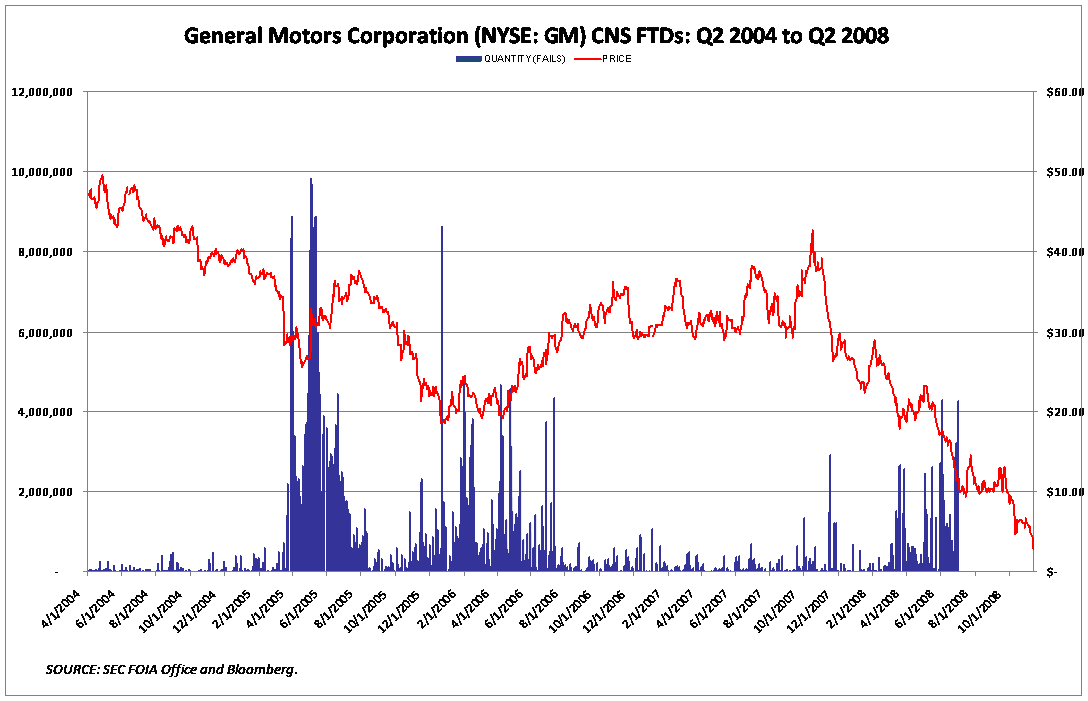 I guess these car guys don't have "the juice" with the SEC that their Wall Street counterparties have. Perhaps that is because fewer staff within the SEC dream of getting jobs in Detroit than in Manhattan.
If this article concerns you, and you wish to help, then:
1) email it to a dozen friends;
2) go here for additional suggestions: "So You Say You Want a Revolution?"